Our Services
Over the years we have developed into one of the best roofing contractors in the Cedar Rapids Corridor area by always taking care of our customers with unsurpassed quality and the best customer service experience possible. Our passion to always work to improve ourselves by training our employees on the latest roofing techniques and always use the best roofing materials, has taken us to next level in the roofing industry.
Don't hesitate to contact our offices in Iowa City/Cedar Rapids Corridor for your next home improvement project.
What to expect
Noise! Noise! Noise! ? There will be various levels of noise through the duration of your project. If you, other family members or even pets have a sensitivity to loud noises, we recommend spending some time away from your house while the job is in progress.
Protecting Unsecured Items ? Vibrations from construction work may cause items to fall or slide off of shelves and walls (ex. mirrors, pictures, figurines or plates). We recommend that any valuable items be removed prior to the start date. For roofing the floor right below the roof is most susceptible
Protecting Landscape & Outdoor Furniture ? We will notify you if the layout of the landscape or trees and shrubbery significantly obstructs our work. Please remove all items around the house at risk of being damaged by falling debris and enabling access such as: lawn furniture, potted plants, gardening equipment, and grills. *Our crew will gladly assist if needed.
Gutter Damage ? Precautions are taken to prevent damage to your existing gutters and downspouts. We will notify and provide options for you if damage is unavoidable or pre-existing.
Construction Zone ? Please be aware when entering or existing construction zones, always keeping small children and pets away from the work area.
Clean-Up ? We will perform daily clean-ups removing equipment and properly disposing of debris. A magnetic roller will be utilized to pick-up metal debris, but please be advised that a few nails, hidden in the grass or shrubbery, may possibly remain. Do not judge the mess until we have a chance to do a final walkthrough.
Rain Delays ? Inclement weather may force delays in our production schedule. We require an adequate window of clear weather to work safely and efficiently.
Neighbors ? We will typically notify the two adjacent properties of project start dates and duration time. Please advise us of any concerns regarding neighbor relations and or additional persons to notify.
Material Delivery ?Material will usually be delivered a few days before the build. These pallets of material must be delivered on Concrete, usually in your driveway. We will do our best to not obstruct the driveway if possible, however, expect to not have full use of the driveway.
Contractor Access ? The roofing and siding crews will need access to the following: Designated roof point of access, power supply (120v), driveways, side gates/yards, decks, garages and attics. Please unlock all fences so that we can navigate around the home.
Satellite Dishes ? The crews may need to disconnect or move a satellite dish. We may not be able to get them back in the same exact location. Please contact your cable or satellite provider (two weeks prior to start date) to schedule service for realignment if necessary.
Additional Services
In addition to roofing, siding, and storm damage, we offer these services. Contact us today with any further questions.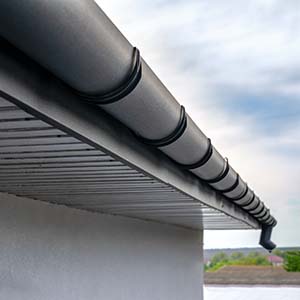 Gutters
We repair and replace gutters, downspouts & gutter guards.
Interiors
Our interior services include painting, drywall installation, trim, cabinetry, tile & flooring.
Insulation
We help install and replace insulation in order to keep your home as warm as possible.
Tree Service
Our crews provide trimming, removal and stump grinding.
Attic Inspection
We inspect your insulation and ventilation to ensure your home is preventing high energy bills.
Windows & Doors
We offer repair & replacement for windows doors & screens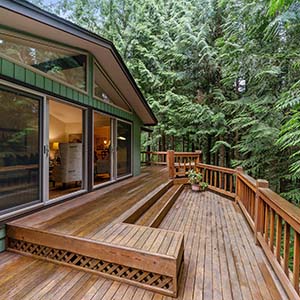 Decks & Fences
We help repair & replace decks & fences of all styles.
Why Us?
We've earned a reputation of being a superior general contractorin Iowa City/Cedar Rapids. When it comes to roofing projects we make sure that all work is done to the highest standards and to your specific needs and requirements.
We hold true to the work we offer and have the customers best interest.
We show everything we do.
We offer solutions that we know work.
All technicians and team members fully insured.
Complete cleanup of all debris, material & nails.
Our licensed and bonded crews provide flawless installations.
We show everything we do
Certified Contractors